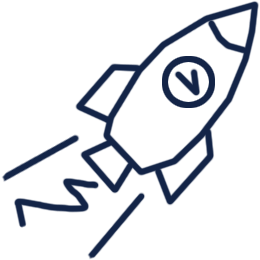 YOUR CHALLENGES AND OUR SOLUTIONS
What are the challenges holding your organisation back? Our experience has shown us that the same performance issues come up time and again. These challenges and our responses are listed below. We work with our clients to overcome leadership challenges by envisaging new possibilities, plan and execute robust plans, then capture learnings for future application.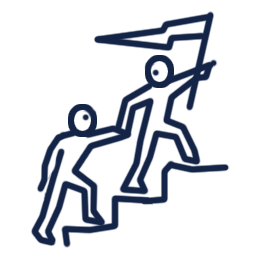 ARE YOUR LEADERS LEADING?
Leaders can get stuck in the weeds and become too task focussed. We have discovered leaders often do not take or make enough time to develop individuals / teams, or time to reflect on "The What" (objective view of what happened), "So What" (what did you learn) "now what" (how will you think or act in the future as a result).
- WE EQUIP LEADERS TO LEAD
We use practical tools and techniques to help leaders be more accountable, flexible and improve self awareness. We equip leaders with the skill to reflect on their style, give and receive feedback, develop their Emotional Intelligence, use reflective learning, adopt a coaching approach and leverage peer to peer learning.

Emotions Drive People, People Drive Performance and Performance Drives Results Emotional Intelligence is the capacity to blend thinking & feeling to make optimal decisions which is the key to having a successful relationship with yourself and others. In our experience Emotional Intelligence is the foundation for a host of critical skills, it impacts almost everything you say and do. EI holds the key to reaching out across our comfort zones to build bridges of understanding. - ITS NOT HOW SMART YOU ARE, ITS HOW YOUR BEING SMART EI is considered one of the single biggest predictors of performance in the workplace and the strongest driver of leadership & personal excellence. The better we synthesize our wholeness the more human we become. EI effects how we manage behaviour, navigate social complexities and make decisions the achieve positive results or not. We equip people and organisations to get better results using Emotional Intelligence.

MANAGE PERFORMANCE Managers / leaders are responsible for results. People drive performance and performance drives results. They are accountable for people and in pursuit of a fair approach they can at times be reluctant to give honest feedback. - WE ENABLE ACTIVE CHANGE We enable leaders to manage performance. This can prevent the need for performance management conversations and leads to a culture of openness, trust and clarity.

DOES "NICE CULTURE" BLOCK HONEST ENGAGEMENT? To challenge can be seen as aggressive. Fear of rocking the culture boat can impact genuine dialogue meaning that issues are not managed, guided or dealt with. Dialogue can get watered down and compromises can be made instead of the decisive strategies that are required. - WE EQUIP LEADERS TO BE DIRECT We equip leaders to have strong conversations so they can say what they really mean and be comfortable raising issues with honesty and empathy. This leads to deeper engagement and increased trust. We help leaders to view "Conflict as Thinking".

INFLEXIBLITY - GET COMFORTABLE BEING UNCOMFORTABLE People can become very comfortable in the status quo and then learn to fear and avoid change. AGILE LEADERSHIP / LEADING CHANGE We help leaders become adaptive and agile, take ownership and embrace what is new or different. By taking action they create the opportunity to have a more successful impact and use the learnings in a practical way. We encourage leaders to understand the two components of change, the procedural and the emotional. This enables them to play a more positive role.



CREATE BETTER HABITS

In our many years' experience we have seen the impacts of bad habits on people, performance, productivity and profit. We help people see the benefits of breaking bad habits and creating new ones. BE A BETTER VERSION OF YOURSELF Our clients achieve their goals by focusing on enabling clarity, alignment and communication. This inspires, engages and drives action.
"I have seen first-hand the significant positive impact they have had on individual and collective leadership journeys."
- Carol O'Reilly, Managing Director, Redwood & Co
Read about client impact